The importance of visual arts instruction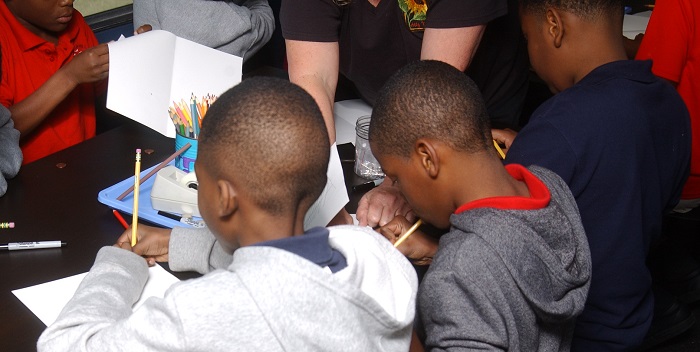 Art Reaching Today's Youth, Inc. (ARTY) provides on-campus art instruction at Broward County elementary schools that have no resources or funding of their own to include art in their curricula. Through the generous support of our donors, ARTY is giving children in kindergarten through 5th grade a creative experience that many would otherwise not have. The public schools served qualify for federal Title I assistance and are typically located in poorer neighborhoods in the greater Fort Lauderdale area.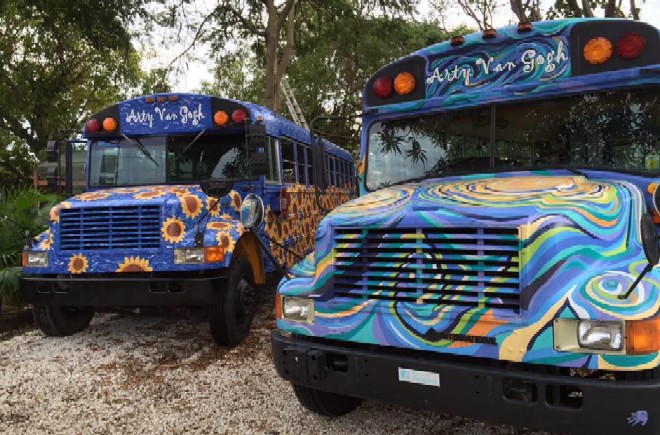 Mobile studio concept
Arty Van Gogh mobile studios are made available through a usage agreement with commercial studio Tropical Heatwave Designs, Inc., giving the schools access to fully equipped and staffed maker spaces that offer just the right environment for creative minds to work. Sessions are fun, engaging, and consist of projects that blend art and concepts from science, history, math, and social studies. That means children can apply their art experience to skills they must master in academic subjects.
---
Aiding academic performance
In fact, formal studies have shown a distinct correlation between arts instruction and academic performance. At the conclusion of a 2005 study by the Rand Corporation, researchers wrote, "Involvement in the arts is associated with gains in math, reading, cognitive ability, critical thinking, and verbal skill. Arts learning can also improve motivation, concentration, confidence, and teamwork."
---
A 2012 report from the National Endowment for the Arts concluded, "(B)y nearly every indicator studied, a student from a low-socioeconomic (SES) background with a high-arts educational experience significantly outperformed peers from a low-arts, low-SES background, closing (and in some cases eliminating) the gap that often appears between low-SES students and their more advantaged peers."
---
ARTY's president and creative director, Libby Hodges, is an art teacher with more than 11 years of experience in the classroom. She designs art projects for the students which are tailored to each grade level and presented in coordination with each school's schedule and needs.
---
Above, Libby Hodges, left, and Rosemarie Davis put the finishing touches on Arty Van Gogh's unique exterior. For more about the Art Reaching Today's Youth program, email Libby at the link here.